Carolina Stars Hockey News
Carolina Stars @Canes Game vs Florida 04/08/21
Members from the Carolina Stars 9UAA Team made the Jumbotron this evening at the Carolina Hurricanes Game! #lookinggoodstarsfamilies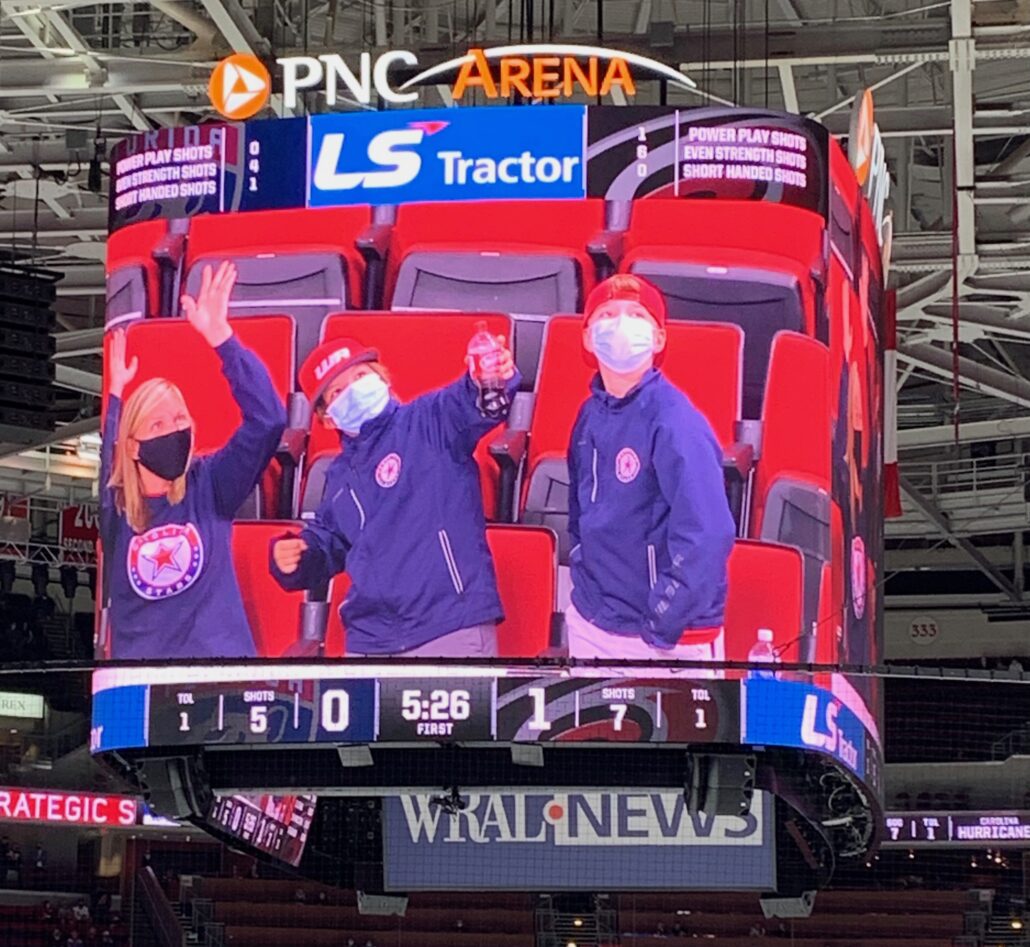 Carolina Stars Hockey News
Carolina Stars Hockey launches new website
Carolina Stars Hockey has launched a new innovative website that is easy to navigate for parents, players, and coaches.
The new website allows Carolina Stars Hockey members to track statistics, schedules, and player profiles.  Important dates pertaining to tryouts, camps and other hockey related news will also be posted regularly on the website.
The Carolina Stars Hockey program was founded in 2013 by Ryan Schmidt, and has a history of developing players of all age groups with professional instruction.
Carolina Stars Hockey News
Carolina Stars Hockey wraps up 2020/2021 season
The Carolina Stars completed a unique 2020-21 season with 9 teams and 184 members.
Each player in the program improved their play despite the difficulties brought from Covid-19. Our 9U AA and 14U AA teams finished second overall in League play.
The Carolina Stars program looks forward to continued success in the 2021 season.